Untitled Document
Practical insights, strategies, and skills.

The Montessori Foundation's Montessori Leadership Institute has developed strong leaders of Montessori schools around the world.
In 2006 we pioneered online learning in Montessori  leadership development, using streaming video and audio presentations, libraries of resources, dynamic online discussions, conference call-ins, and a network of fellow Montessori school administrators.
Our online courses offer:
practical information and resources
a fellowship of professional colleagues
individual counsel from our faculty
and the convenience of working from your school
They offer invaluable insights and skills used by successful Montessori schools around the world.
Our Montessori Leadership courses are designed for:
Heads of Schools
Curriculum Coordinators
Admissions Directors
Development Directors
Board Members
Parent Leaders
They are intensive, and collaborative learning experiences. Participants are encouraged to explore issues that they are currently working on at their schools. Many have described the experience as individual school consultation for a much lower cost, with the added advantage of the shared perspectives and experience of the other leaders participating in the course.
As you may have read, the Montessori Foundation is working with Argosy University to develop a Master's program in Montessori School Leadership. The professional development classes described below are not part of that program, however it may be possible for students who complete one or more of our PD courses to by granted recognition toward the completion of the new Masters when it begins. That has not yet been finalized. The leadership courses do qualify for Continuing Education Units (CEUs) for those who find that useful.
We are offering the following courses beginning in May and June 2014:
---
Building A World-Class Montessori School:
A Survey of the Principles of Montessori Leadership
Sharon Caldwell and Tim Seldin
June 17th through September 6th, 2014 (12 weeks)
This image symbolizes the concept of a system of integrated systems. Just as Montessori is designed around a series of consistent  and practices, so is a great school.
Th
is outstanding course
is based on several simple principles:
Clarity is the Key to Success * Schools are truly the group of people who come together as educators and parents * Great schools are made up of a group of people who share common values and have come together for the right reasons * They are organized as a carefully planned and integrated system of systems that ensure the school will be consistent and
coherent in its philosophy and practice in everything it does.
Over twelve weeks, you will explore all the features that make a Montessori school truly world-class. Starting with the process of clarifying and defining institutional identity, we will examine the fundamental features a
nd principles in each area of school operation and how they must work together in coherent systems. This is a course that tends to challenge long-held assumptions and beliefs, and leads school leaders to find new direction and clarity of their own.
---
HOW TO START A NEW MONTESSORI SCHOOL FROM THE GROUND UP

The Initial Building Blocks of Success

Sharon Caldwell and Tim Seldin
May 15th to June 26th 2014 (6 weeks)
In response to numerous requests from the community, we have written a new course: How to Start a  Montessori School. Anyone who wants to start a new Montessori school, or convert an existing childcare center into a Montessori school, will find this course invaluable.
Please note
this course is designed for those just beginning to work on developing a new Montessori school, or converting an existing day-care to Montessori. If you are looking to extend an existing school to higher levels, or take your existing school to a whole new level of excellence, then your needs would be better served by our
Building a World Class Montessori School
course.
This course draws from our popular
courses: Building a World Class Montessori
School and Finding the Perfect Match, together with new materials chosen specifically to meet the needs of people wanting to start a Montessori school.
---
An Overview of Montessori Principles and Curriculum from Infant-Toddler through High School
May 15th to June 26th 2014 (6 weeks)
The course is designed for present and prospective Montessori teachers, Heads of Schools (especially those who are not formally trained as Montessori educators), and very interested parents. It is also popular with certified Montessori teachers who would like a fresh perspective, as well as teachers in conventional classrooms who would like to gain a deeper understanding of Montessori education.
Owners and non-teaching administrators of Montessori Schools who do not have formal Montessori training. While often highly qualified in regular or conventional education, these school leaders may find the classroom practices of their staff somewhat strange and, frankly, often inconsistent with their own understanding or commonly held notions of good educational practice.
Similarly, school administrative and support staff often only have a cursory understanding of the principles on which the approach is based, but they are nonetheless, regularly in a position where they need to promote or support practices which confound them.
This course is also intended to provide insight for non-teaching and support staff as well as assistants.
---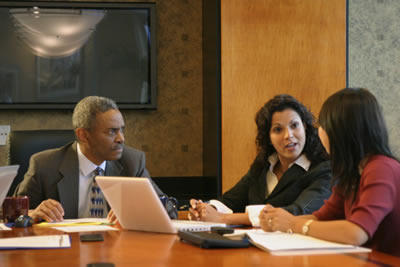 Developing a More Effective Montessori School Board
Tim Seldin
Date arranged for each school (6 weeks)
This course is a special program that is customized and run for the entire board and leadership of individual Montessori schools. It includes a series of six live online seminars with Montessori Foundation President, Tim Seldin.
This new course will be beneficial to both Montessori school board members and administrators alike. It will consider the unique nature of independent/private Montessori schools, and the Montessori principles that should guide every discussion and decision that we make. We will cover the fundamental principles of serving on a nonprofit board, the roles of board members in an effective school, the Montessori way to run meetings and make decisions, and the cycles of sustaining an effective board and administrative team, budgeting, setting policy, relating to the staff and parent community, the board's role in evaluation, and serving as ambassadors of the school in the larger community. We will also touch on fundraising, setting tuition and fees, committees, officers of the board, accreditation, and how the board can ensure the integrity of the school's Montessori program. 
This course is offered to the entire board/administrative team of just one school, allowing it to be highly customized. It will include live webinars, each of which will be recorded for later playback.

This new course can be followed by a second course on organizing for self-study, accreditation, and strategic planning.
How To Start A New Montessori School
The Initial Building Blocks of Success
Dates: May 15 to June 26, 2014 (6-weeks)

Please note this course is designed for those just beginning to work on developing a new Montessori school, or converting an existing day-care to Montessori. If you are looking to extend an existing school to higher levels, or take your existing school to a whole new level of excellence, then your needs would be better served by our Building a World Class Montessori School course.
PLEASE NOTE: THIS IS NOT PREPARATION TO TEACH A MONTESSORI CLASS - IT IS AIMED AT SCHOOL LEADERS AND OWNERS, WITH THE ASSUMPTION THAT YOU WILL BE HIRING MONTESSORI TEACHERS IF YOU DO NOT HAVE MONTESSORI TRAINING, OR ALREADY HAVE MONTESSORI TRAINING YOURSELF.
Location: Your office or home, on your computer!
Application form: Download here.

Instructor: Sharon Caldwell and Tim Seldin 

Time: Set your own schedule, working on weekly learning activities and projects that will directly benefit your school next year. You should expect to invest at least five hours a week reading the extensive course materials, viewing online video presentations or listening to audios, collaborating with fellow students and Tim Seldin, and working on PR, marketing, and recruitment strategies that will directly impact your school.

Do you have a trip or specific time during this period when you will not be available? No problem! While it is best to participate with the entire group in ongoing discussions, You can catch up when you return.
Last Updated (Sunday, 13 April 2014 13:46)
"I would totally recommend this kind of online course, I found that it was very helpful and interesting for me, considering I live too far away to attend to one of the conferences. And I think just like me there are other very interested people that do not attend to such because of distance or economical issues.

I think now I will be more prepared to open my preschool and to make things right from the beginning. Maria Montessori and this Leadership Course have given me the right tools to create a small community in the lands of San Pedro Sula, Honduras.

I look forward to your next online course. It is definitely worthwhile!"

Gabriela Gonzalez
Who is organizing a new school in San Pedro Sula, Cortes, Honduras

 

Last Updated (Saturday, 18 September 2010 08:09)